How to spruce up your home this Diwali
Diwali is a festival of lights and is celebrated with an unbeatable enthusiasm in India. It is celebrated to recall the victory of Lord Rama and his return to Ayodhya after an exile of 14 years. Diwali is one of the main Indian festivals and having a market flooded with so many decoration options makes it hard for one to decide which one to go with. But here are some smart, amazing and tested ideas to spruce up your home to make it look exquisite this Diwali.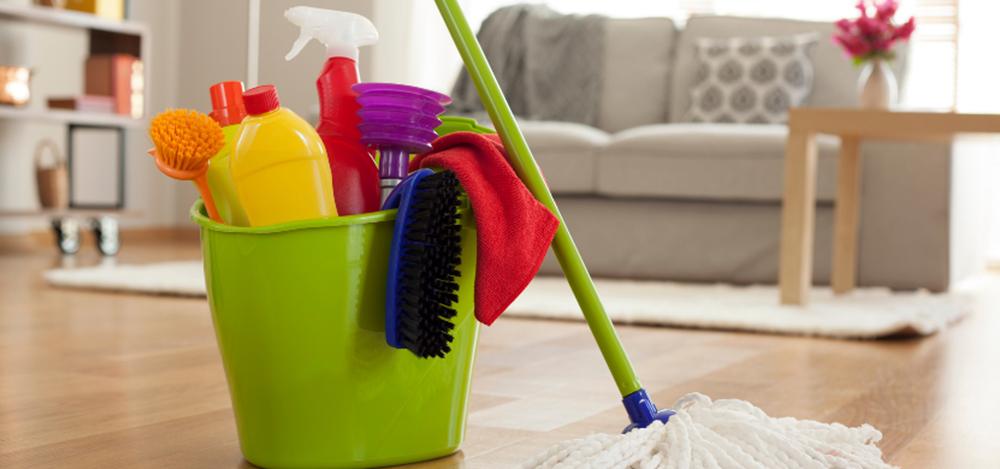 1 Dust – Sweep – wipe: cleaning comes first. So before you start adorning your home with lights and flowers, put on your cleaning gloves and make your home as clean as new. Also cleaning house is considered customary before Diwali in many Indian families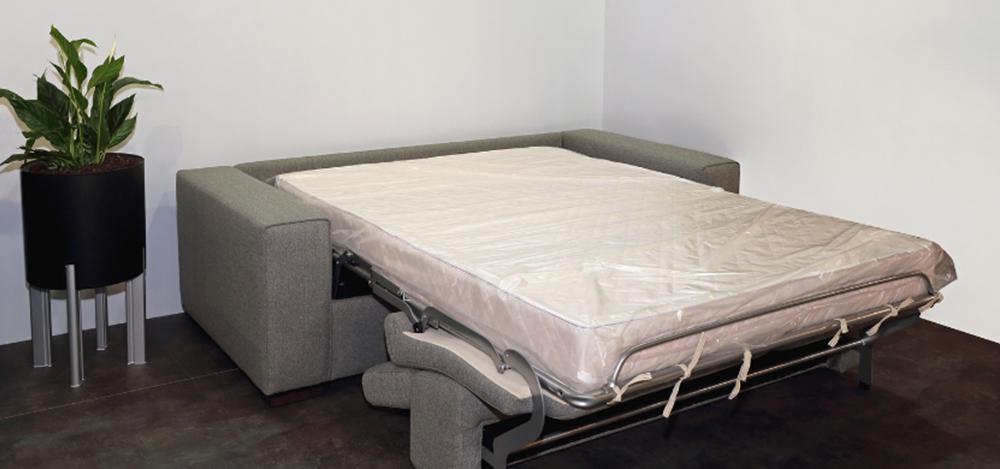 2 Multipurpose Furniture: Diwali is not just about lights, fun and sweets it's also about togetherness. On Diwali families come together to celebrate the great festival and it creates a need for more sitting space. Multipurpose furniture can come useful in this situation. And also try new home furnishing items such as bed sheets, new pillows, furniture coverings, floor carpets and curtains around the home to bring a new life in your home.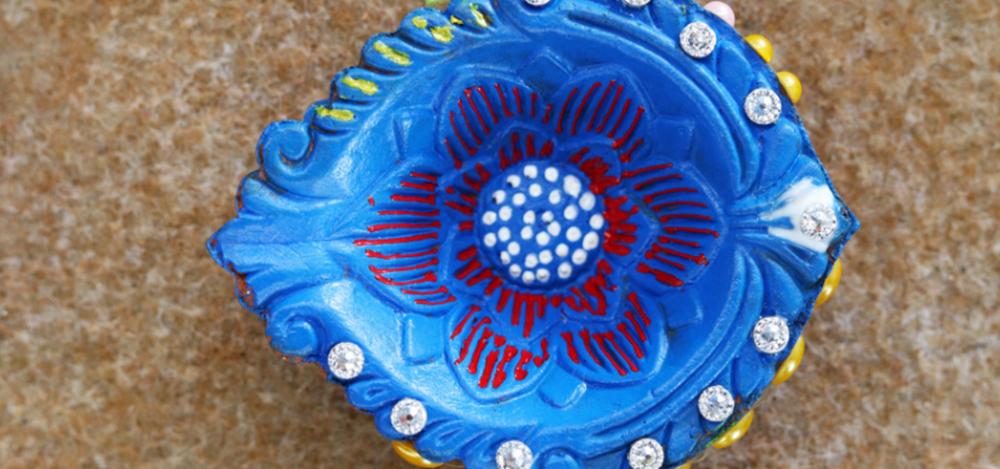 3 DIY Diyas: Diwali is incomplete without diyas. But this time let's make a move towards more sustainable ways of doing things. So instead of buying a diya from market, create one at home. You can use wheat flour or clay to make a diya and can use organic colors and embellishments to color and decorate it.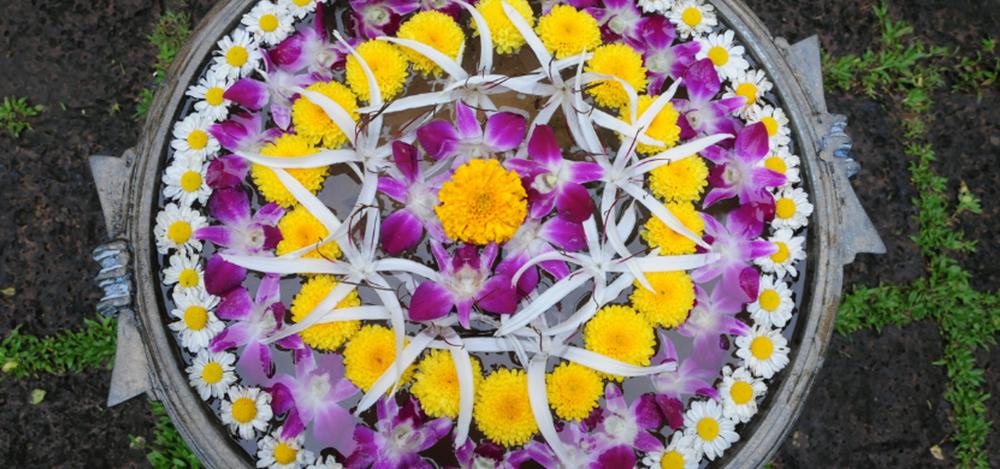 4 Flower Decorations: let's go a bit old-school this time and garnish your home with beautiful flowers. Flowers are great to decorate your home. Take some flowers and make flower garlands and decorate it on stair railings & handles. You can also attach it with decorative lights and hang it on the entrance door as toran. Put rose petals in a glass bowl filled with water and place it on a dining table. You can also use flower petals in floating candles.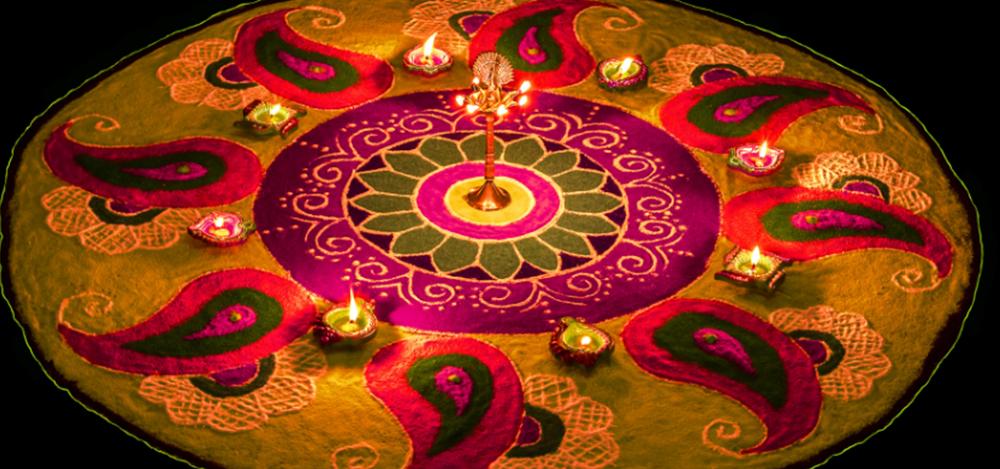 5 Rangoli: Diwali is incomplete without rangoli. The common rangoli themes for Diwali are holy symbols like mangal kalash, Goddess Laxmi's footsteps at house entrance, Om, swastik, lighted Deepak, shree etc. You can use organic rangoli colors and rangoli stencils to draw rangoli.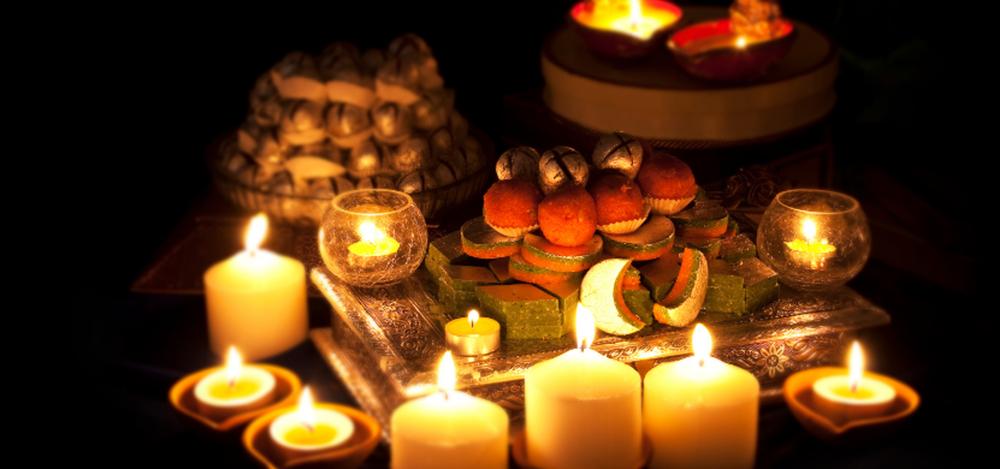 6 Homemade sweets: No Indian festival is complete without sweets. So during this auspicious occasion make sweets at home and share it with your family, friends and loved ones.